On May 20, it became known that Turner "Tfue" Tenney, one of the most popular streamers on Twitch, sued his organization, FaZe Clan. He wanted to terminate the contract with unfavorable conditions. We collected the entire chronology of the conflict, looked into what happened and who is to blame.
What didn't Tfue like?
Initially, the incident became known from third parties. The Hollywood Reporter portal published an exclusive material, which initially stated that FaZe appropriates up to 80% of Tfue's revenues. What is important, the lawsuit does not specify the details — it is not known how often and for what activities the club appropriated a part of the money to itself.
The THR article also mentions other Tfue claims: according to him, the organization forced him to live with other streamers, and before he became an adult, to drink alcohol and participate in gambling. He also noted that the organization entered into a contract with an 11-year-old gamer and "forced" his parents to lie about their son's age — with this Tenney also applied to the labor protection commission.
Tfue's requirement is to terminate the contract between him and FaZe. He already tried to break the contract unilaterally in September, but he failed. Tenney wants to work with sponsors on his own.
But Tfue has long been in FaZe, how could this happen?
Tfue has long been in favor of FaZe — since April 2018. During this time, he has become one of the most popular Twitch streamers (regularly included in the top 10). He also ranks second in terms of prize winnings in Fortnite — more than $500,000 dollars to his name. All this happened during the period of his appearances for FaZe.
Tfue and the club did not advertise the situation with the contract, so for most of the audience, the conflict became completely sudden. Moreover, the representatives of FaZe Clan claimed to be surprised as well.
How did FaZe react?
The first was co-owner of the club, Richard "Banks" Bengtson, but he was quick to criticize. The fact is that in the first post on Twitter, Banks stated that the club did not take a single cent from Tfue's prize winnings, but this money was not mentioned in the Tenney's lawsuit — this discrepancy was noticed by the journalists.
Later, FaZe Clan made an official statement, where the organization mentioned that Tfue received 100% of his revenue from prize money, Twitch, YouTube and other media platforms. The club admitted that it "took" 20% from Tfue's sponsorship deals (in total — $60,000 US dollars), while the American "earned millions". By the way, the same $60 thousand club donated to the prize fund of the tournament in Fortnite, the team claims.
On May 21, Tfue's Fortnite partner Dennis "Cloak" Lepora commented on the situation. He did not take sides, but called on Tfue's fans not to insult the owner of the organization Banks.
Bengtson himself seems really upset about the Tfue situation and even recorded a video on this. He also joked that he feels stupid, because on his body there is a tattoo with Tfue code for Fortnite, which is used to support bloggers and streamers.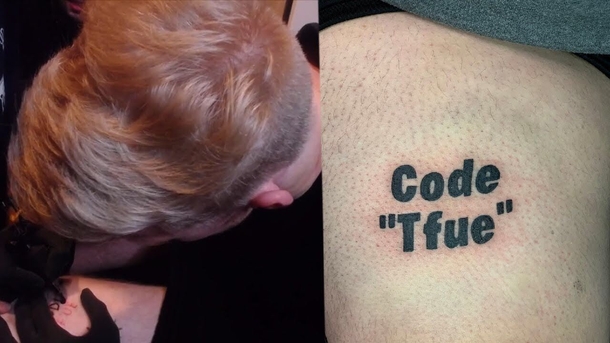 And what do they say in the industry?
Representatives of the industry considered that a precedent could become very important for all esports. For example, Alan "Nahaz" Bester and Paul "Redeye" Cheloner talked about the fact that it is important for players to assert their rights and to contact lawyers in a timely manner.
Others began to criticize FaZe Clan — among these was the general manager of eUnited, who in general does not like "sniper clans" [organizations that grew on the wave of Call of Duty popularity].
The situation was commented by the CEO of 100 Thieves, Matthew "Nadeshot" Haag, because of which he first quarreled with Banks, and then apologized to him.
What will happen next?
Completely incomprehensible. FaZe Clan explained their position, and Tfue continues to remain silent in social networks. Even if Tenney did not speak out on the situation, much will become clear after the authorities' verdict.
If they recognize the contract between FaZe and Tfue as null and void, then the truth may change the standards of contracts between esports teams and players, but such conclusions are still very far away.
Cheating in professional esports games is nothing new. There have been cases of explicit use of unauthorized software, match-fixing, actions contrary to tournament regulations, and many other cases of abuse that resulted in smaller or larger fines. This time, the...